Marine equipment from Poland - Jastra

tel/fax: +48-58-3479026 or +48-58-3476850,
e-mail: jastra@ jastra.com.pl
ul. Raciborskiego 51, 80-215 Gdańsk
<!P style="margin:1cm;">
Independent supplier of high quality spare parts since 1990
JASTRA delivers marine equipment and spares of Polish origin,
in majority for customers working with ships built in Polish shipyards, but not only.
---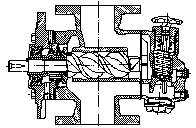 To place an enquiry for the ship, let us have following data:
ship IMO number or, alternatively

building shipyard and ship FIRST name or hull number,

description of requested equipment or spares, as detailed as is possible,

name of producing factory - if available,
name of Register.
---
Diesel engines

H.Cegielski - Sulzer engines,
We quote almost only for engines of A20, A25 and S20 types.
We have almost nothing for 2 stroke engines.
PZL Wola - Henschel main propulsion and power generators engines,

Puck engines,

PZL-WSK Mielec engines
---
Cargo handling and transport equipment
Towimor, Hydroster, Fama, Sezamor
Hydraulic pumps and steering equipment
Hydroster,
Warynski, Bumar, Hydral,
Zamech

---

Water pumps
GZUT (Gliwickie Zaklady Urzadzen Technicznych),
Hydrovacuum (former POIE Pomorska Odlewnia i Emaliernia),
LFP (Leszczynska Fabryka Pomp),
SFUP (Swidnicka Fabryka Urzadzen Przemyslowych)

---

Another pumps
Bialogon,
Tofama, Metalchem

---

Compressors
Start air compressors:
H.Cegielski types Sc-115, Se-160, Sf-125,
WAN (Wytwornia Aparatow Natryskowych),

Cooling and air-condition systems compressors:
WUCH (VUKH) Debica,
ZPM Tarnow (Ponar Tarnow)
KZBMA Krakow (Krakowskie Zaklady Budowy Maszyn i Aparatury)

Turbochargers
WSK-PZL Rzeszow (Zheshov) (expired licences of Napier and BBC)

---

Coolers, evaporators, heat exchangers
RUMIA

---

Cooling systems, air condition systems
Klimor,
PBUCh (Przedsiebiorstwo Budowy Urzadzen Chlodniczych)
Ventilation fans:
Nyborg-Mawent (Malborska Fabryka Wentylatorow),
Tepro

---

Filters, heaters, galleys
WARMA
Fish processsing plants, incinerators
Techmet

---

Purifiers, separators
WSK-PZL Krakow (expired licence of Alfa-Laval)

---

Boilers
Stocznia Gdanska / Pirometal,
ZBUK (Zaklad Budowy Urzadzen Kotlowych) production stopped
Burners
ZBUK (Zaklad Budowy Urzadzen Kotlowych),
Elmor,
Polmor

---

Electric equipment
Famor lights, Famor control equipment,
Elmor motors, Elmor brakes, Elmor switchboards,
Efa regulators,
Dolmel generators, Emit generators
Mera, Lumel, Relpol, Elester, Apena, Belma, Besel, Apator, Celma, Aparel, Polam, Elta, Ema-Indukta, FACh (Fabryka Automatyki Chlodniczej), Fael, Ema-Silma, Elpor, Elektrocarbon, Elcal, FUMO, Elgo, INCO, Ema-Elfa, Inmet, Lamina, Mera-Poltik, Mera-Pnefal, Mera-Refa, ZAP (Zaklady Automatyki Przemyslowej), Ponar, Radmor, Rawar, Telpod, Tamel, Unimor, Tonsil, Mikroma, etc...

---

Many, many other, not mentioned here

Welcome to try our service
---
When you keep direct contacts with many Polish companies, perhaps you will be interested in our service on completing and forwarding consignments from various suppliers.
The service usually contains:

Transport from the supplier to our stock .
Control, consolidation, packing and labelling for further transport.
Delivery to speditor and arranging customs formalities.
For product shipped by us, we arrange certificate of origin, confirmed by customs or our regional Chamber of Commerce, if it is requested.
In case of bigger delivery, we arrange customs formalities for your supplier, who will not worry about Polish VAT tax.
---
3. Technical documentation and consulting.
Do you have ship built in Poland? You may consult with us all questions concerning replacements and repairs of Polish marine machinery systems. As we are engineers, we may offer technicaly reasonable solution in close cooperation with the original system supplier.
Does your ship need reconstruction of old or lost Polish equipment documentation?
Data input service?
Perhaps solution is here?
---
Why to use Jastra service?
We are not cheaper, than our suppliers, we are not better forwarders, than our speditors. That is sure.
By using our service, you save money and time:
for searching suppliers, packing and labelling service and finally forwarder able to reach your destination,
for cost of freights, transport insurance policies, customs duties, bank costs for money transfers and individual customs formalities for each separate consignment.
To ensure safe and quality delivery of spares needed for your ship or industrial installation, we connect all the best available services in our region.
To ensure, you shall get correct delivery, we provide complete consulting service without separate payments. You may sometimes feel it as annoying, to see our frequent requests to clarify versions of needed equipment, however, we all know, it is just our life.
In case of bigger orders we offer discounts and / or coverage of transport and insurance costs.
We always accept our liability for ours or our suppliers faults. In such case, in close cooperation with the customer, we have to resolve the arising problems, to reach solution acceptable by everybody, including replacement of wrong delivery.
We can not declare, we can beat prices of Indian breaking yards,
however, many owners and managers of ships types:
Neftegas, Vikhr, Atlet and many others
are satisfied by quality of our service.
---
Do you have another suggestions for cooperation? Please, contact us.
For your disposal is our stock, located in short distance to harbours and international airport in Gdansk,
all our contacts and knowledge.

e-mail:jastra@ jastra.com.pl
Jastra/b>
ul. Raciborskiego 51,
80-215 Gdansk, Poland
tel/fax/voice mail: +48-58-3479026,
tel/fax: +48-58-3476850,

==============================

http://www.jastra.com.pl/!plan.htm
To the site content list